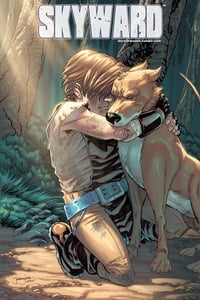 $

10.00
INTRODUCING OUR NEW LINE of Skyward art prints!
High quality prints of some of the most iconic Skyward images to date at glorious 11 x 17 inches (A3).

These images are a great add to any fan of Skyward and/or Jeremy Dale's art!
INCLUDED HERE:
- Skyward: Heartbreak art print
by Jeremy Dale
11x17 High Res art print
Photo will be signed by creator/illustrator Jeremy Dale, If you do not want a signature or want it personalize please note it down when you check out.
Photos will also have no Watermark.
Please 2-4 weeks for shipping.